2pcs Anti-overflow Pot Rack Silicone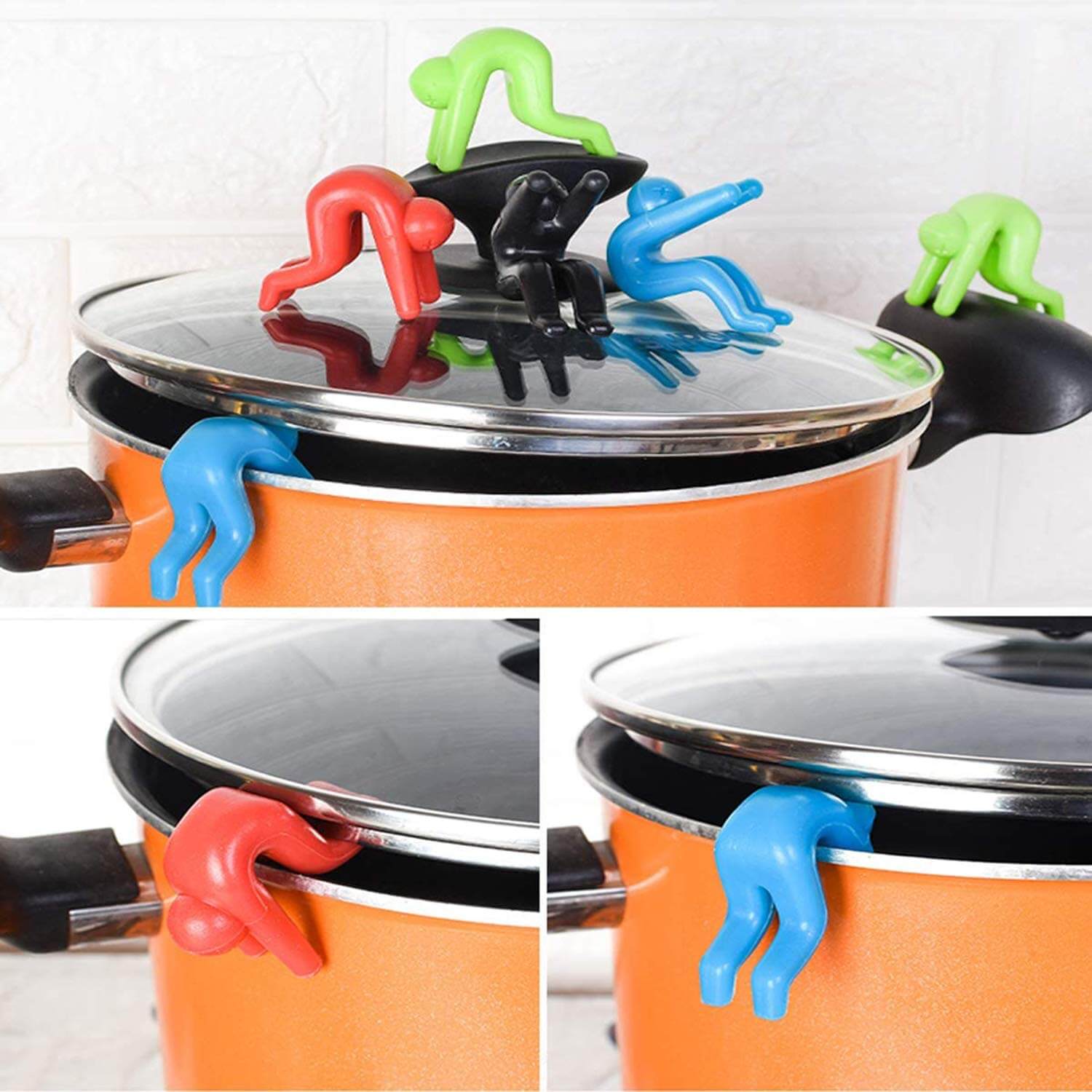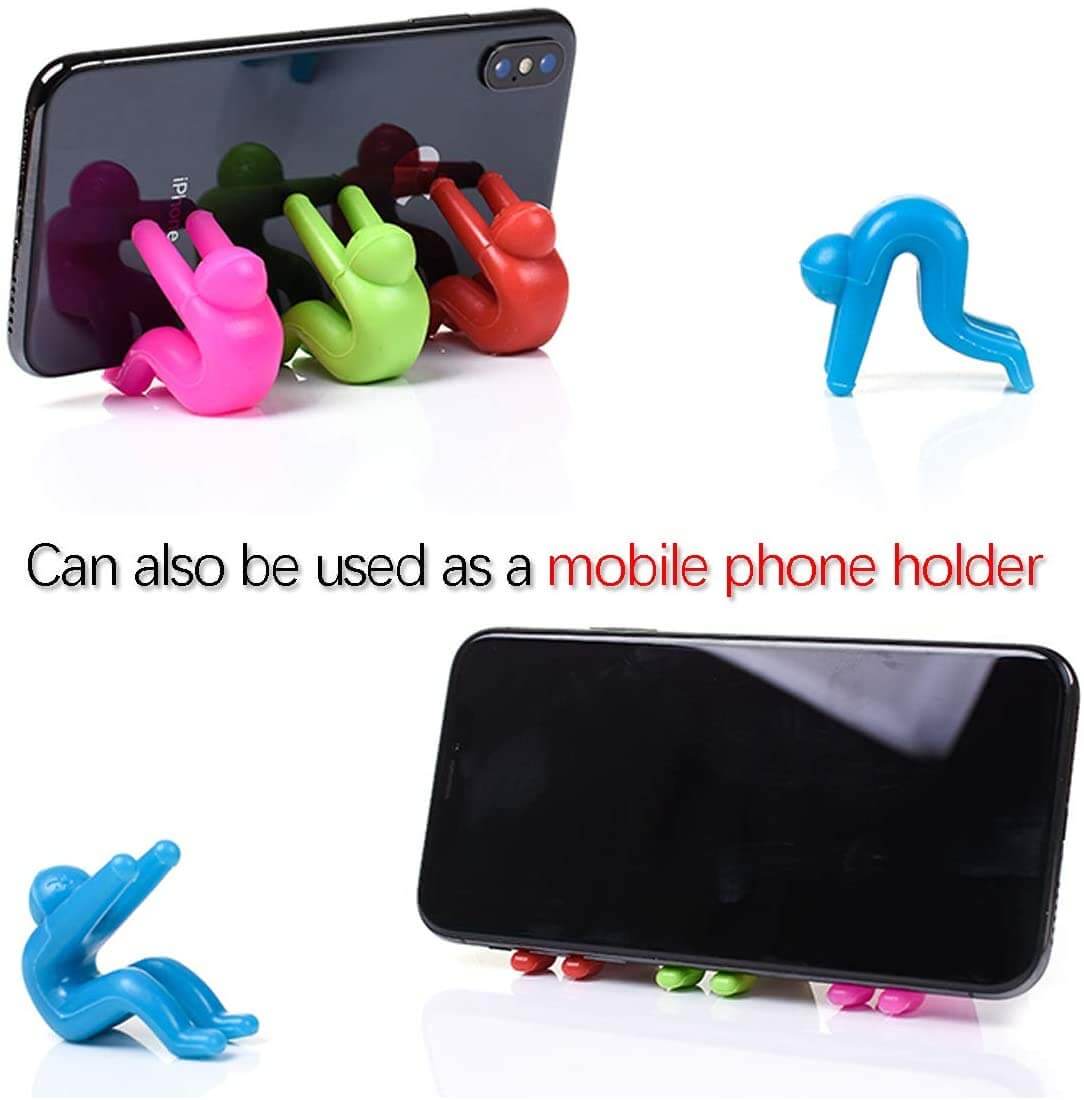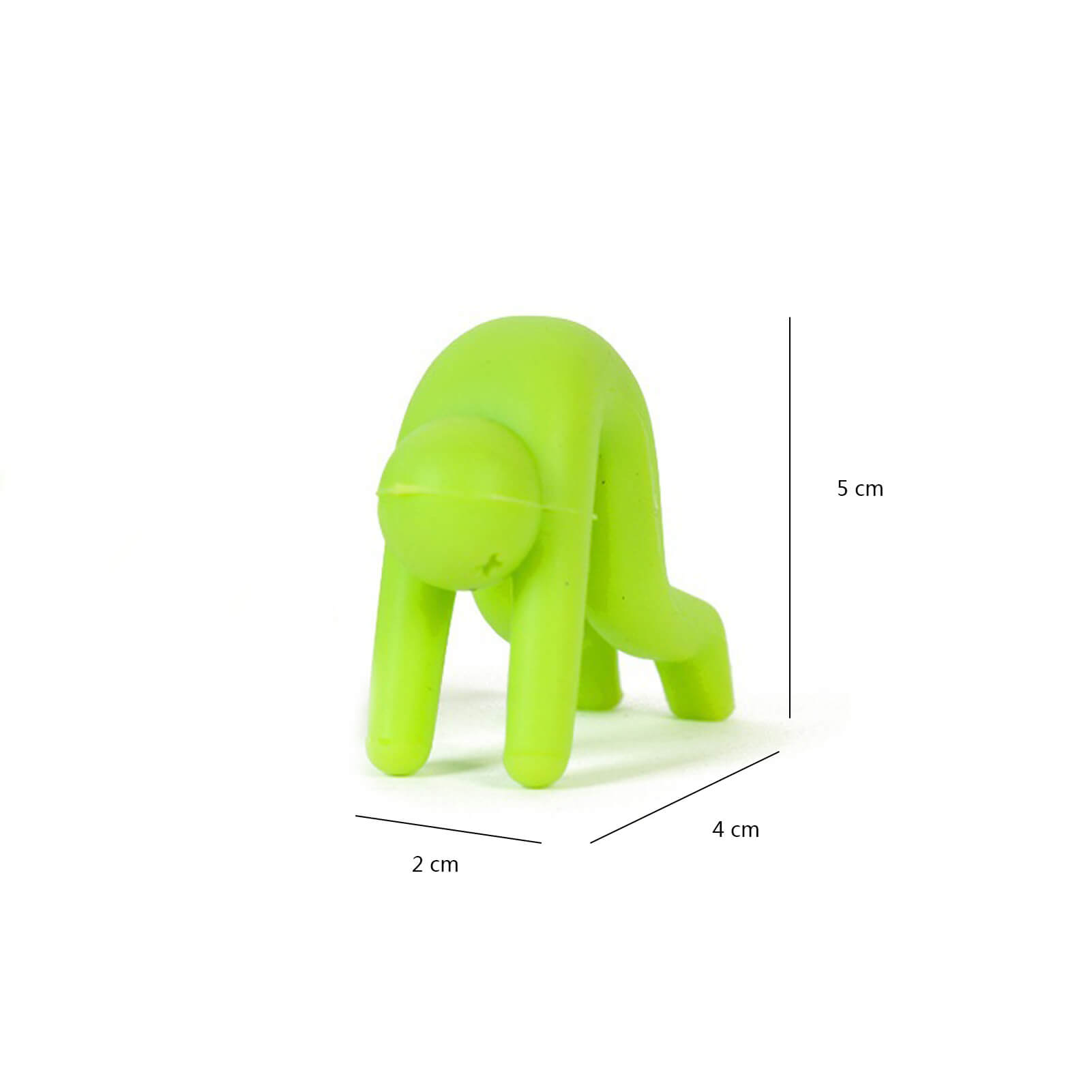 2 creative pot cover brackets, silicone villain bracket, high foot device, pot cover overflow prevention device, kitchen tools

Return Policy: 30-Day Buyer Protection-Money back guarantee

Features
[SPILL-PROOF LID LIFTER FOR SOUP POT] the food-grade soft silicone is safe and non-toxic, eco-friendly and BPA-free, durable and won't rust, crack or fade, high-temperature resistance, no deformation, virtually harmless to humans, highly recommend using in babies or kitchen products. It may give you a good laugh for the family because it looks like a little man trying to escape, unique and adorable shape makes your life more fun.
[COMPLETELY VERSATILE] This lid lifter holder is multifunctional, you can just let the holder lie or sit on the edge of the pot, keep the lid open to prevent the liquid in the pot bubbles and spills over every time you cook and prevent pots from boiling over and containing grease splatter while sauteeing, or let the airflow. You can also just use it as a lid stopper, chopsticks holder, spoon bracket, to create your own style dining table, even fit for a mobile phone when you watch TV.
[EASY TO CLEAN AND REUSABLE] No stuck-on foods or messy cleanup, easy and convenient to keep clean even from oil. Simply wash with warm water and add a little soap, then scrub it with the brush.
[WONDERFUL BIRTHDAY GIFT] This lid holder is cute and useful, an ideal gift for anyone who loves to cook, and can be an interesting present than the typical cookbooks or saucepans.
[HIGH QUALITY] Excellent handmade soft materials and exquisite workmanship, hand-crafted carefully down to every detail to give a stunning, magical, scary, lovely chic look.
Specifications
Size: Length * Height: Approximately 4.5*4cm
Material: Silicone
Packing: PP bag
Weight: 30 grams