Car Sun Visor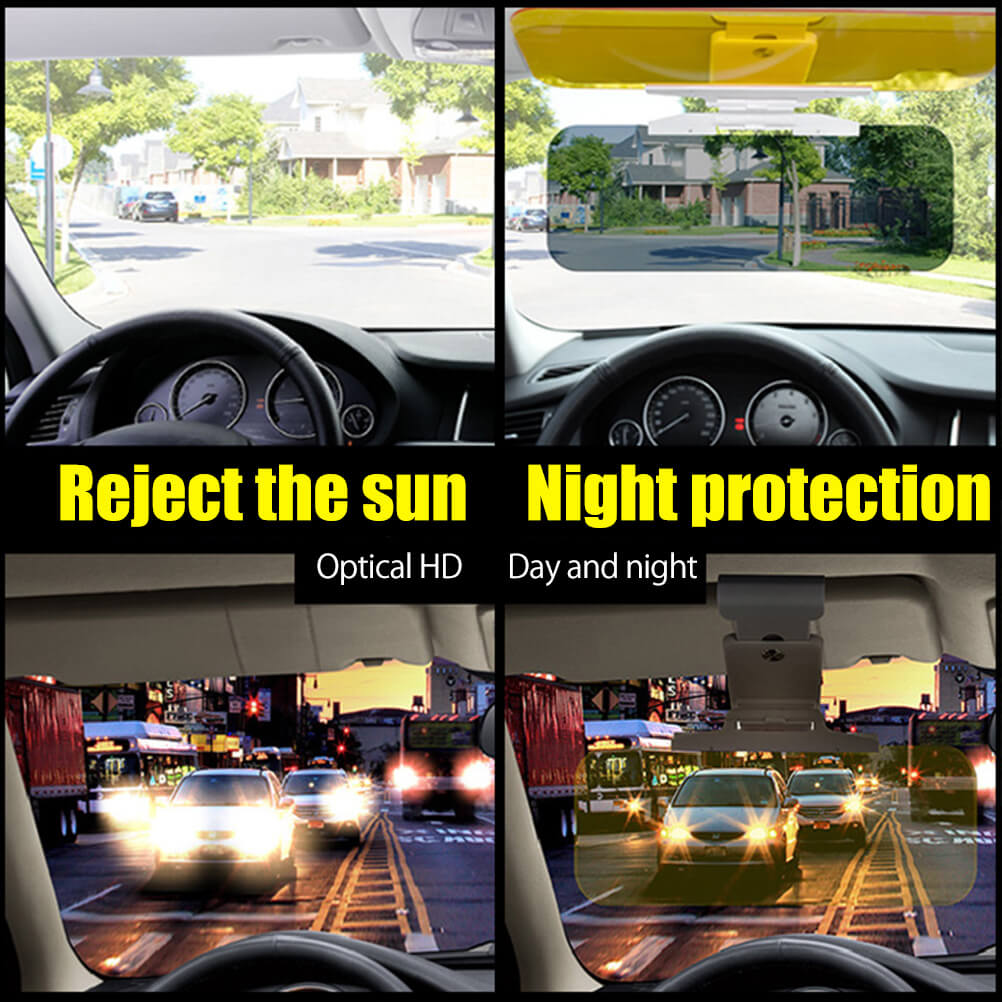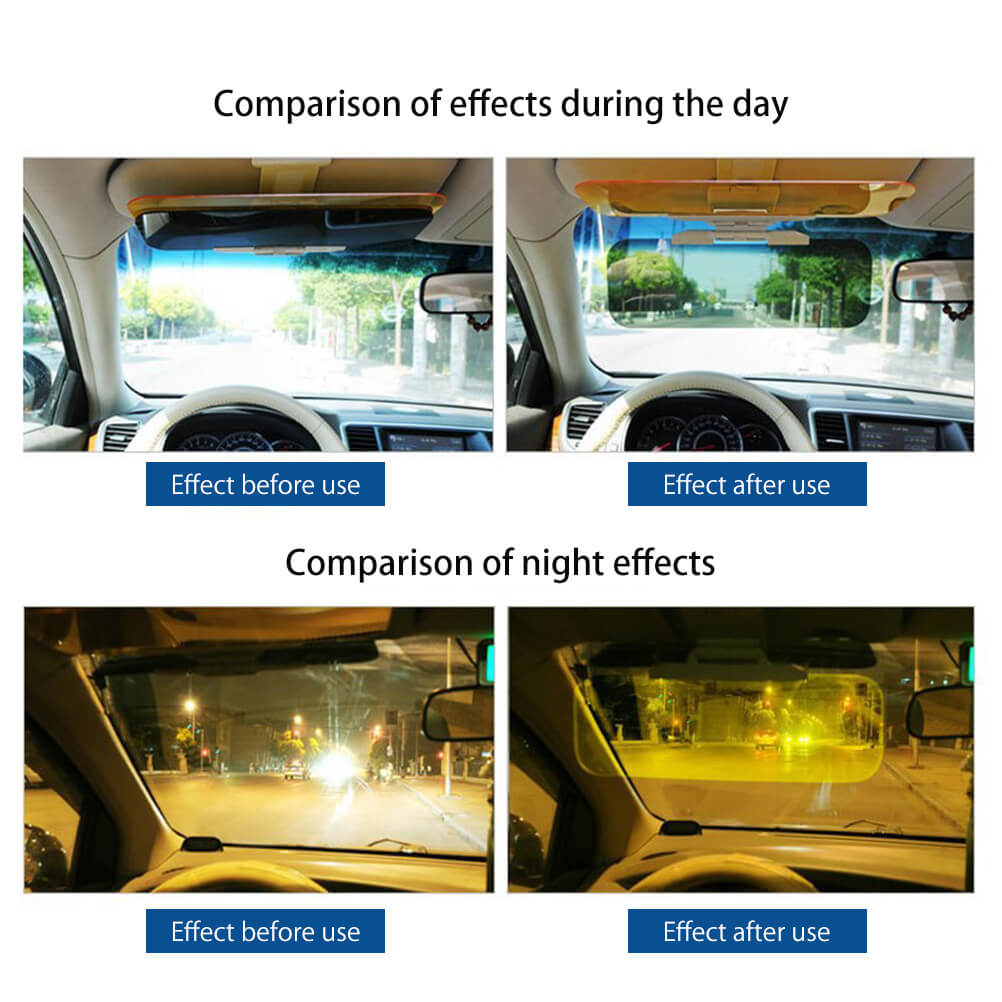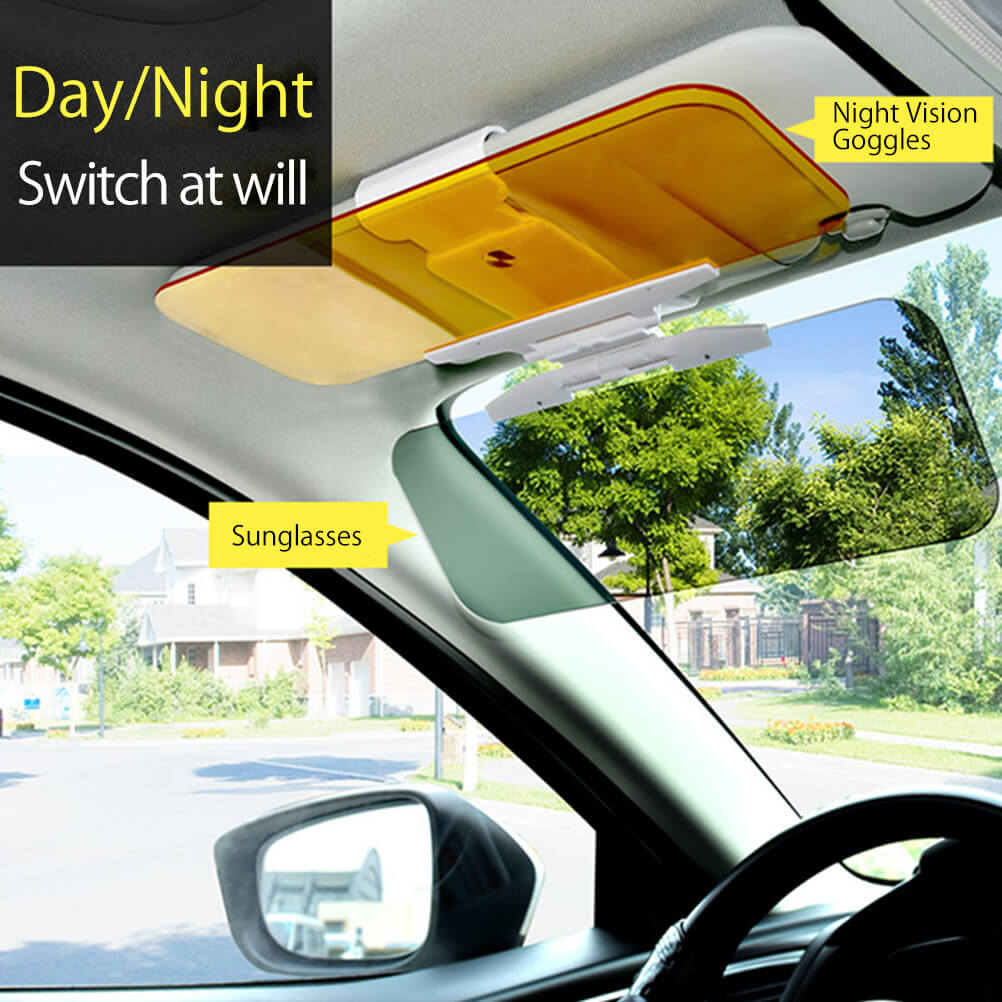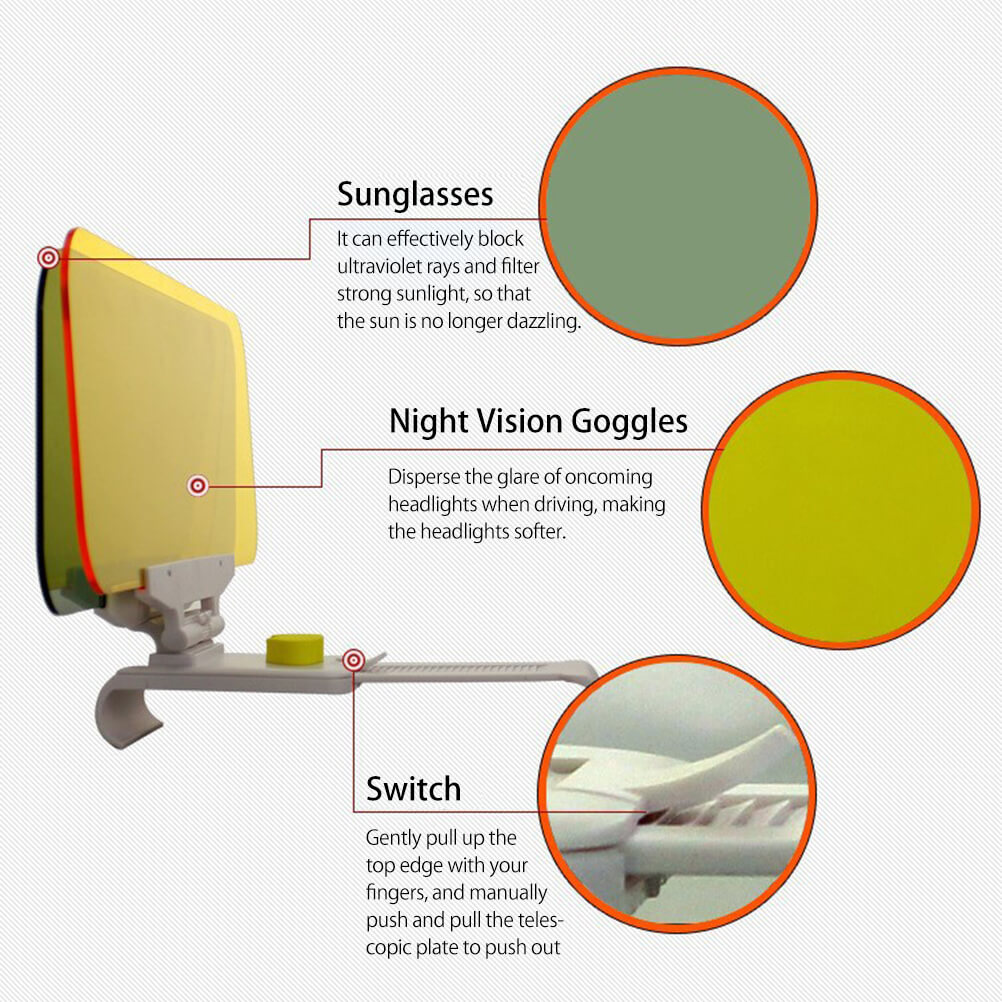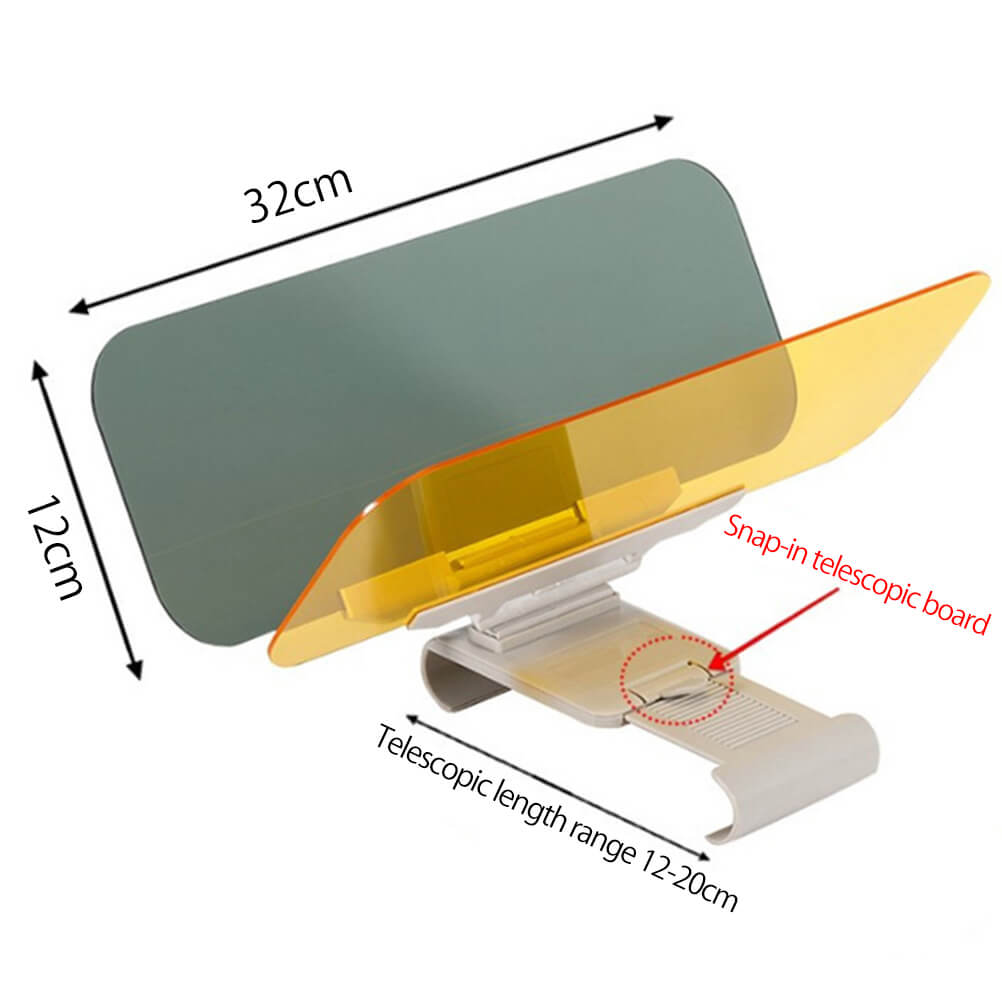 2 In 1 Car Sun Visor Day Night Anti Glare Dazzling Goggle Sunshade Mirror Clear View Dazzling Goggles Interior Accessories

Return Policy: 30-Day Buyer Protection-Money back guarantee

Features
Windshield Sun Visor: This car sun visor is long-lasting PVC material, with high strength and toughness, safe, the sun visor can also be easily put into storage when not in use, it takes up little space. Effective to extend the life of this car visor.
Antiglare Glasses Day and Night: Night vision goggles (yellow) and sunglasses with a sun visor (gray). The Anti-Glare Tinted Car Windshield Extender is tinted to block dangerous windshield reflections, sun and UV rays while driving on sunny roads. Driving at night, even if the high beam lamp is open in front of you, it also makes the strong light soft. It can be seen very clearly even in the rainy weather.
Eye Protection: It is perfect in the eye area where you need it to protect your vision. The visor is anti-UV and effectively relieves eye fatigue.
Quick Installation and Easy to Remove: This sunscreen is very quick and easy to install with the adjustable button, and it clips directly onto the top visor. The front or rear visor can be adjusted by rotating 180 degrees to suit your needs.
Universal with All Vehicles: This car sunscreen visor is suitable for all vehicles, such as vans, SUVs ... on. Safe driving and offers you a great driving environment.
Specifications
Material: PVC
Color: yellow/gray
Size: about 32*12cm