Mini Juicer Portable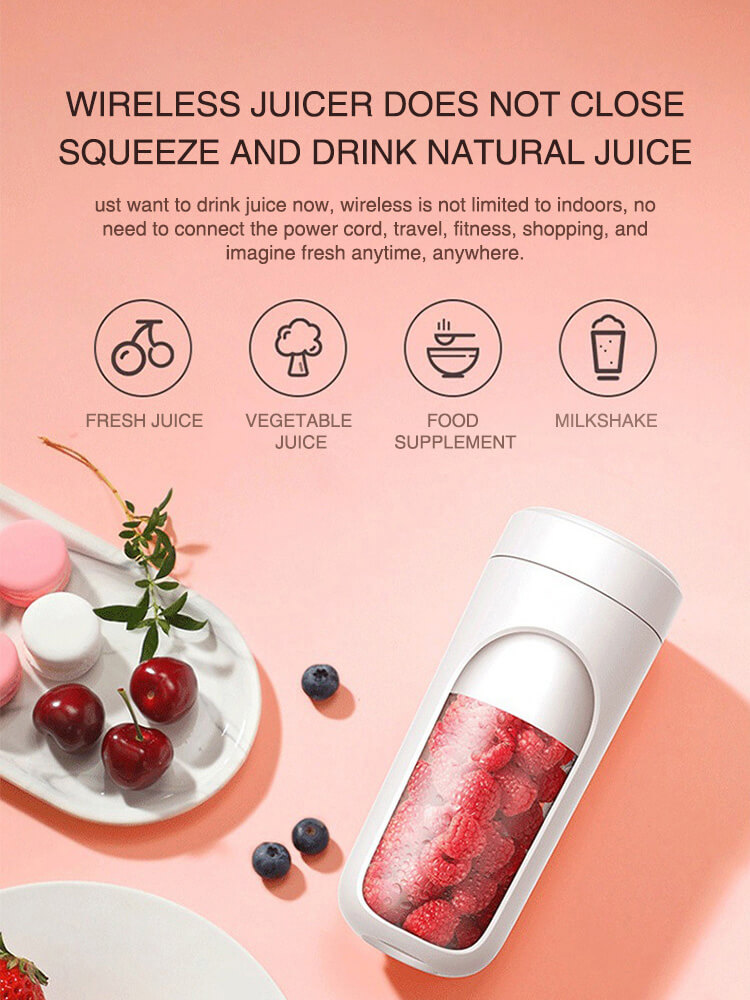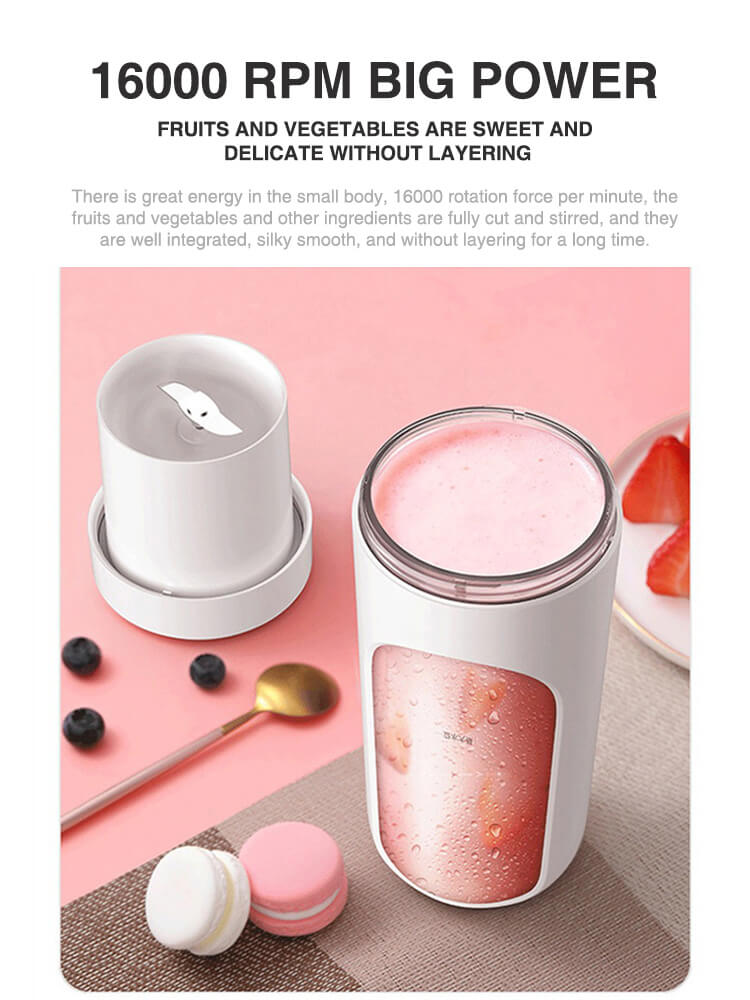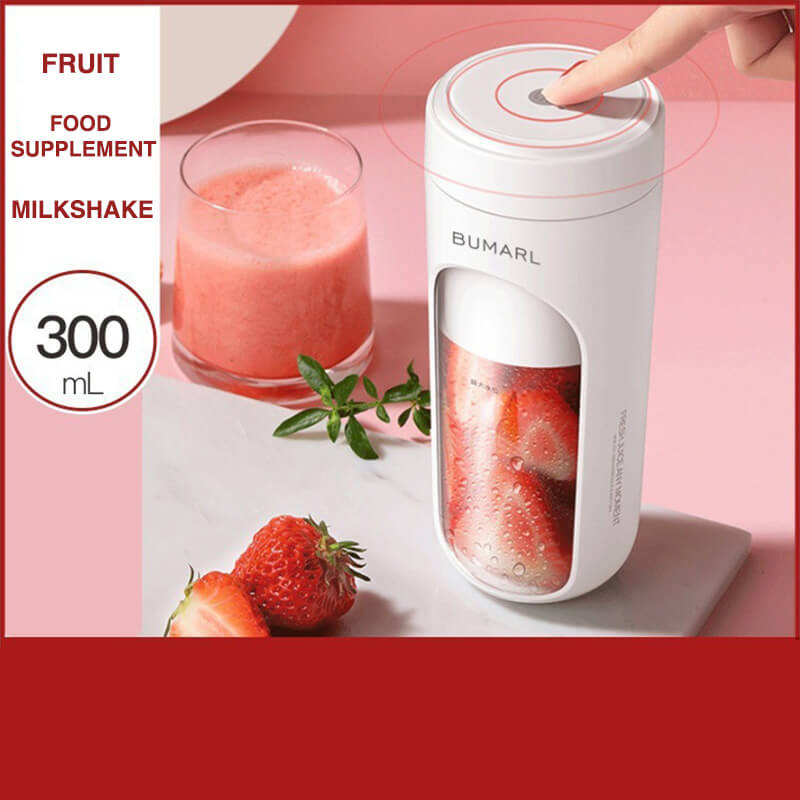 300ML Mini Juicer Portable Blender Smoothie USB Electric Blender Mixer for Personal Food Processor Maker Juice Extractor 

Return Policy: 30-Day Buyer Protection-Money back guarantee

Features
LIGHTWEIGHT DESIGN TO CARRY every day: 350 ml portable blender cup with about 350g, you can take it every day everywhere without burden, just like a water cup. Use it to make a daily nutritious, vitamin-rich drink for yourself
RECHARGEABLE SMALL BLENDER: 1400 mah battery capacity long-lasting battery life lets you replenish energy anytime, anywhere. It just takes only 40 seconds to make a cup of freshly squeezed juice, at the fully charged state making 10-15 cups of juice. This portable blender is compatible with any power device with a USB port. Do not worry about charging when traveling or work outsides.
ENJOY A DAY OF NUTRITION: The idling speed can reach at 19,000 R of quick cutting the fruits and vegetables into being a small molecule that is more easily absorbed. You will enjoy the milkshake and juice every day to supply daily energy. It a perfect powerful mini blender for protein shakes, milkshakes, juice, baby food, salad dressings, etc. Taking a certain amount of fruit or vegetables every day is not only good for the body but also makes the mood better.
CONVENIENT & SAFE OPERATION: All-in-one blender is made of high-quality BPA-free and food-grade materials, featuring a durable 304 stainless steel blender blade. The blender will work when it is tightened, and the stainless-steel blade embedded designs for the purpose of safety. The waterproof feature makes it easy for cleaning, you can rinse the mini blender directly with water.
Specifications
[product size]:107*105*223mm
[product capacity]: 300ML
[product weight]: 450g