Mini Manual Capsule Coffee Machine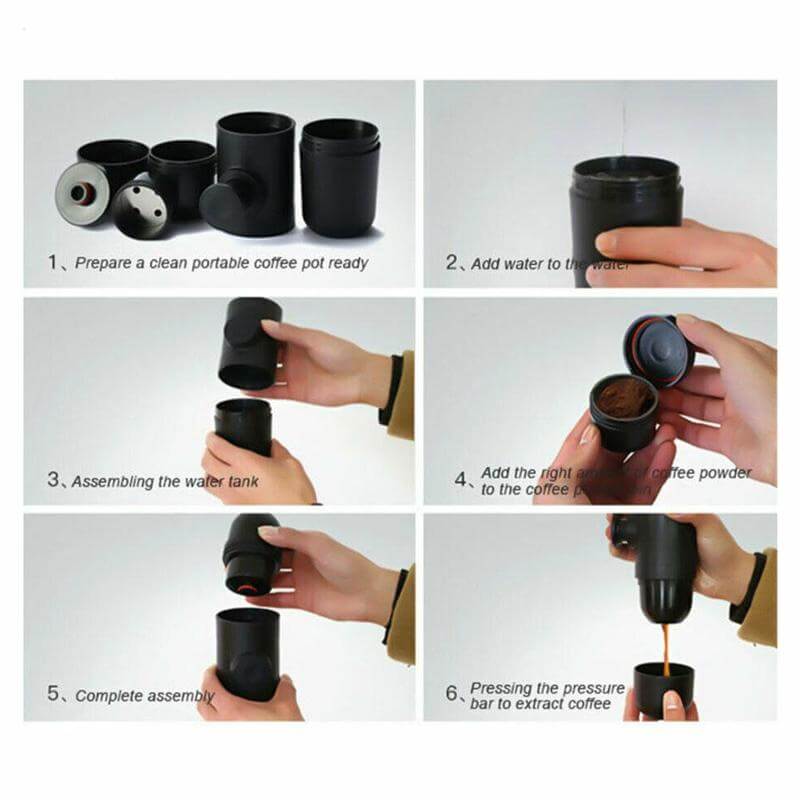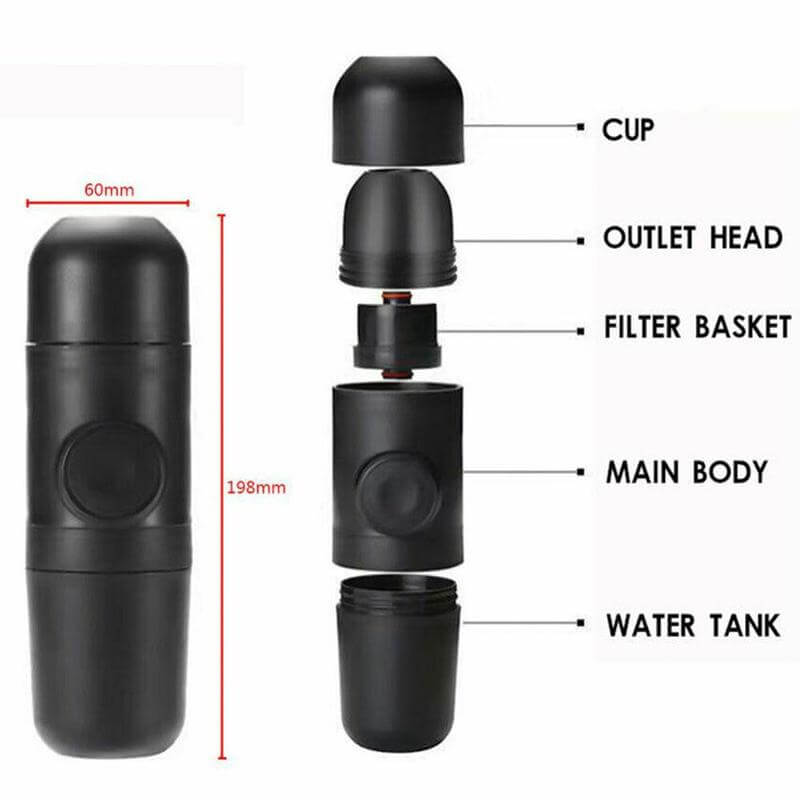 coffee powder Portable outdoor coffee maker Concentrate Coffee machine Manual Capsule

Return Policy: 30-Day Buyer Protection-Money back guarantee

Features
compact, simple, and fast. The STARESSO has the perfect design for coffee lovers when they are traveling. Whether for hiking, camping, on the road or in the office, in a few minutes you can enjoy your espresso, you no longer need to go to the bar to take it.
Coffee Manual: Safe and easy to use, no electricity, no batteries. Only manual system. You can prepare amazing espresso anywhere thanks STARESSO wing machine manual.
Coffee machine: high-quality Espresso Maker. STARESSO uses a good pressure of up to 15 bar to push hot water through the ground coffee quickly and strength, it is achieved with more taste, less acidity, and less bitter coffee. Besides espresso. STARESSO can also prepare cappuccino, Moca, and other types of coffee, including tea or milk foam.
Coldbrew: The last sybaritic will, as some have called it, is infused for hours to drink. However with STARESSO only it takes a few minutes to make a cup of this drink, along with more cream and taste better than the traditional Coldbrew own.
Easy to clean: the espresso machines require regular cleaning, the open design of this. It facilitates cleaning.
Specifications
Size: 204 x 71 x 71 mm
Maximum operating pressure: 25 bar
Operating pressure: 15-20 bars
Amount of coffee: 10g
Water tank capacity: 80ml
Tank material: PCTG
Main material: 304 stainless steel
Net Weight: 460g
Frequency button to make coffee:
Espresso: every 2-3 seconds
French Café: every 4-5 seconds
Frequency button to get frothy milk: every 4-5 seconds