Silicone Double-Layer Drain Basket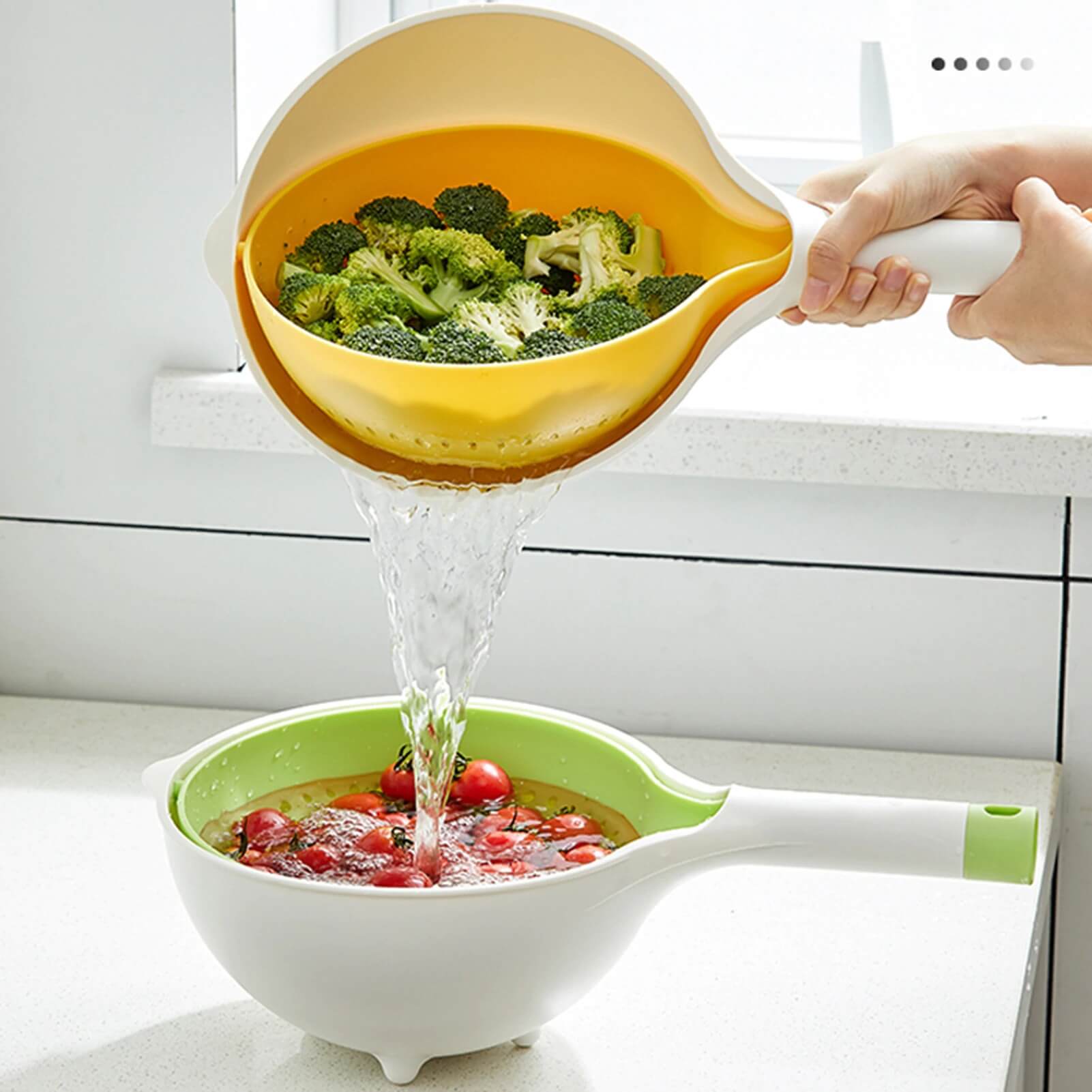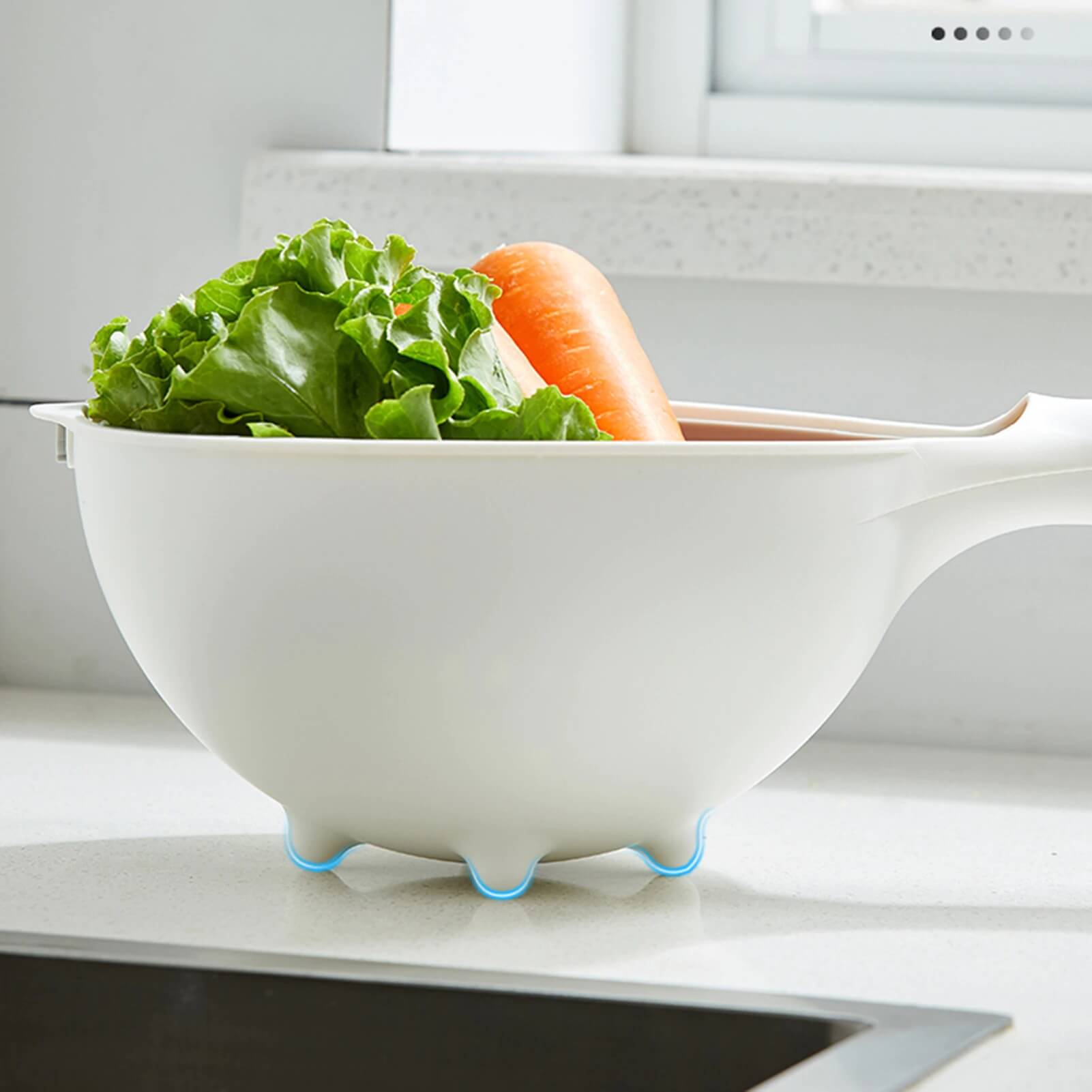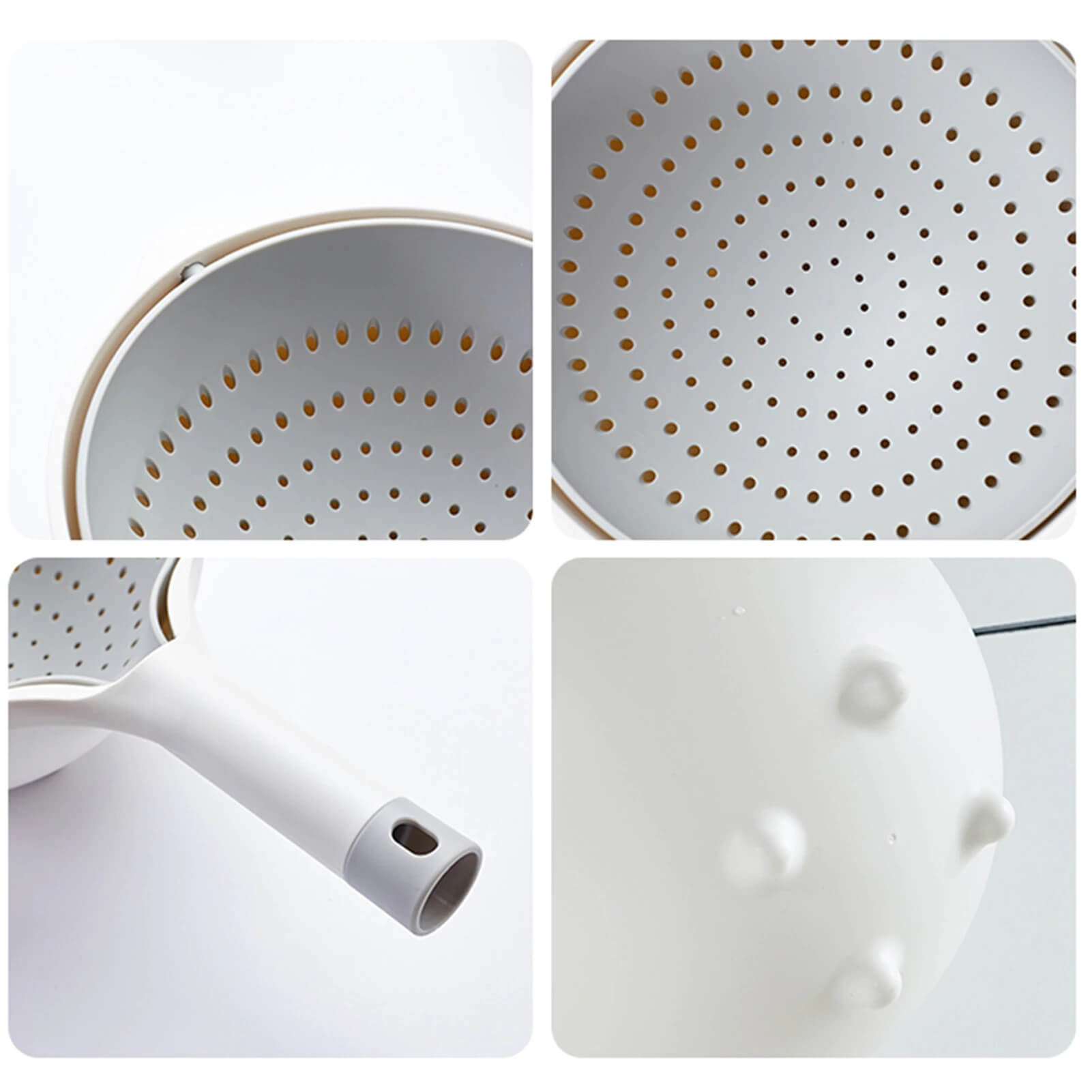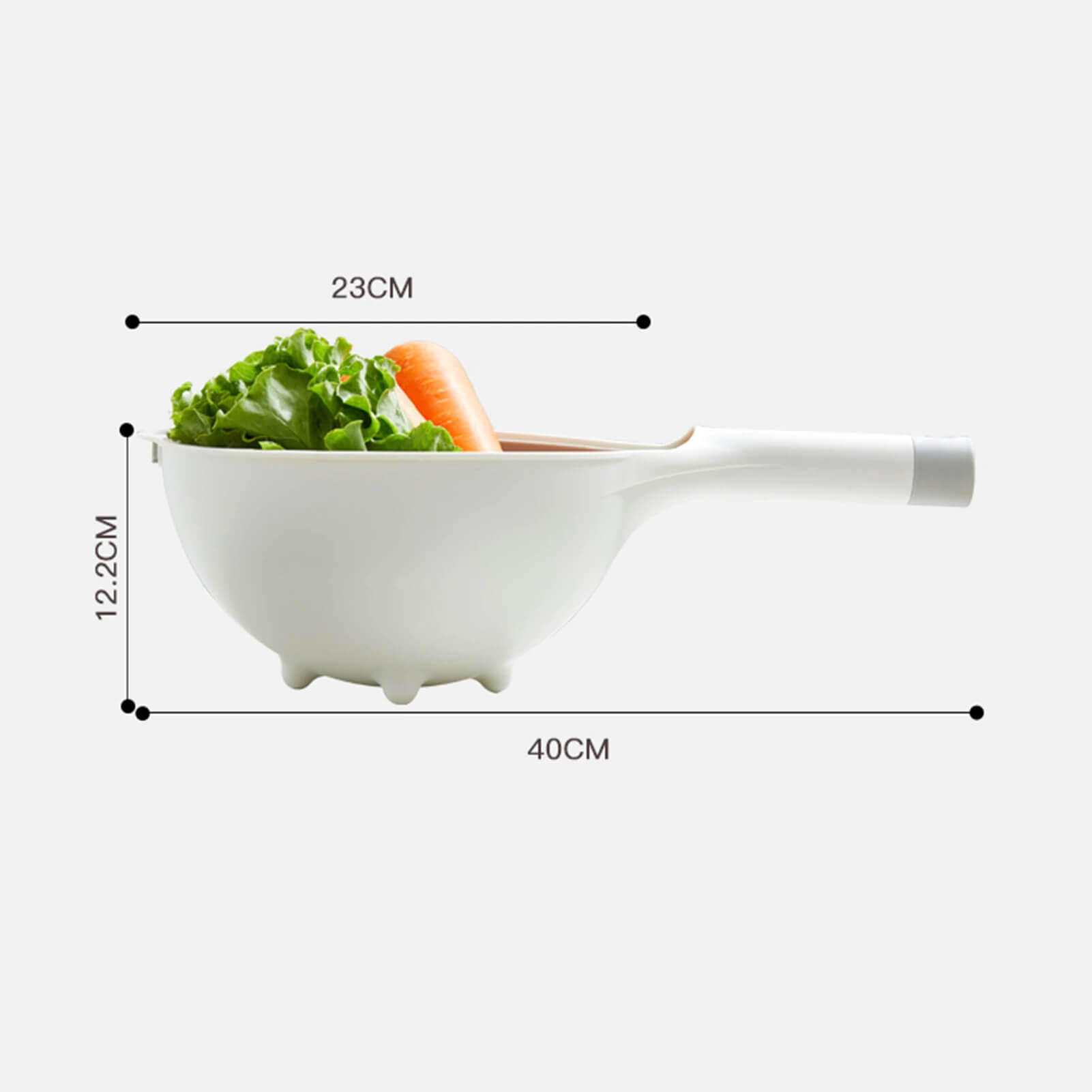 Kitchen Silicone Double Drain Basket Bowl Washing Storage Basket Strainers Bowls Drainer Vegetable Cleaning Colander Tool

Return Policy: 30-Day Buyer Protection-Money back guarantee

Features
Ideal for Rinse in a bowl, drain, mix and serve. Ideal for washing, draining and cleaning all types of fruits, vegetables, and pasta. The filter can be used to quickly drain the salad.
Special Function: The double-layer rotatable 360° rotating basket prevents fruits and vegetables from falling when they drain from the colander.
High-quality Material: Made of durable, non-toxic, BPA-free, and environmentally high-quality food-grade polypropylene (PP) material.
Separate Design: The inner basket with holes can be strained, the outer bowl can hold water, the one-handed operation can freely operate the faucet, easy to pour water.
Specifications
Actual Capacity: Inner basket: 1.2 liters, outer basket: 1.7 liters.
Material: PP material
Size: about 40*12.2cm/15.75*4.80 inch