Vegetable divider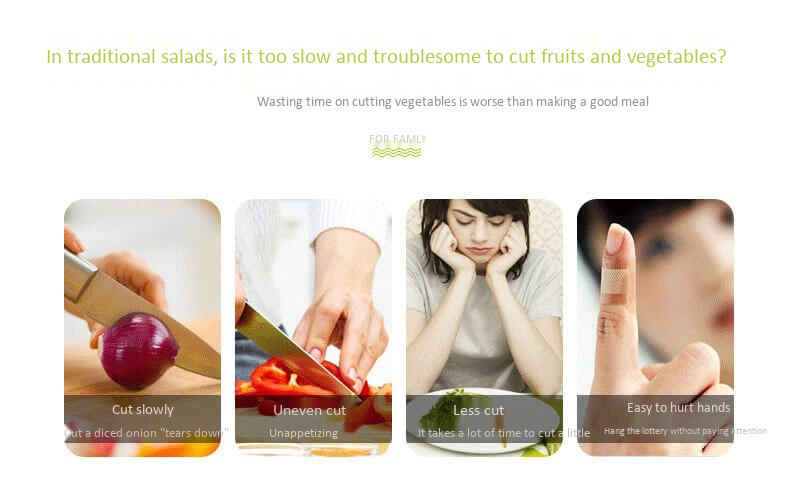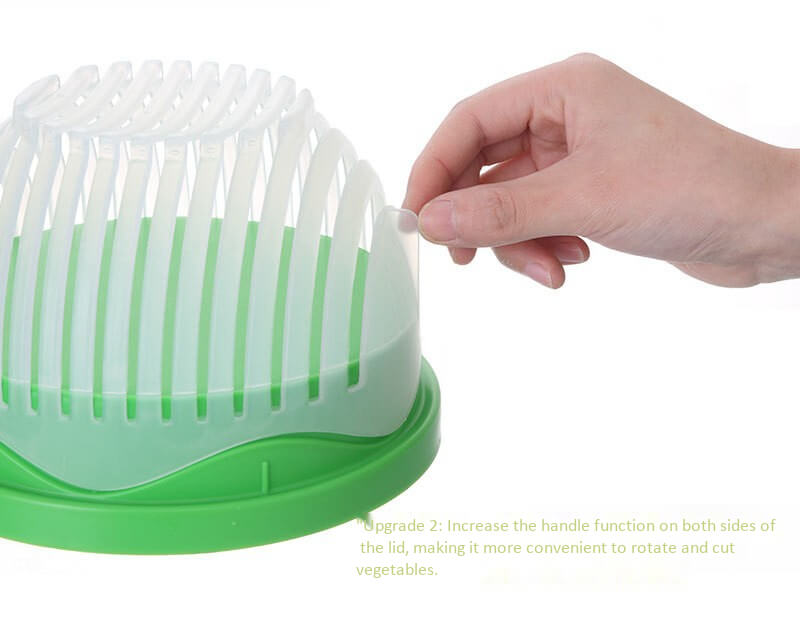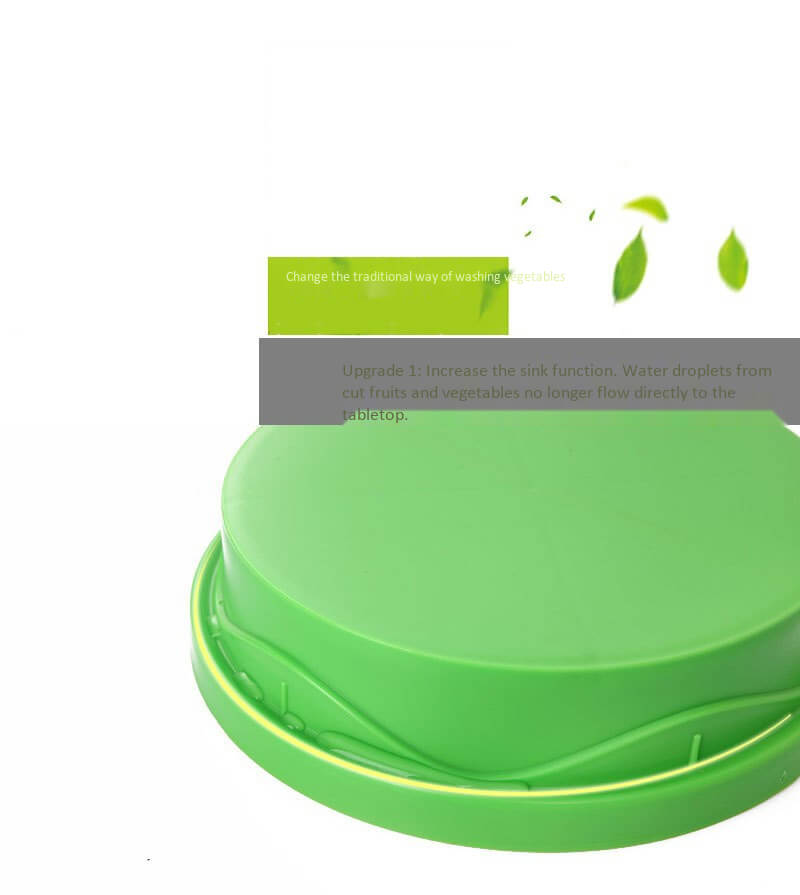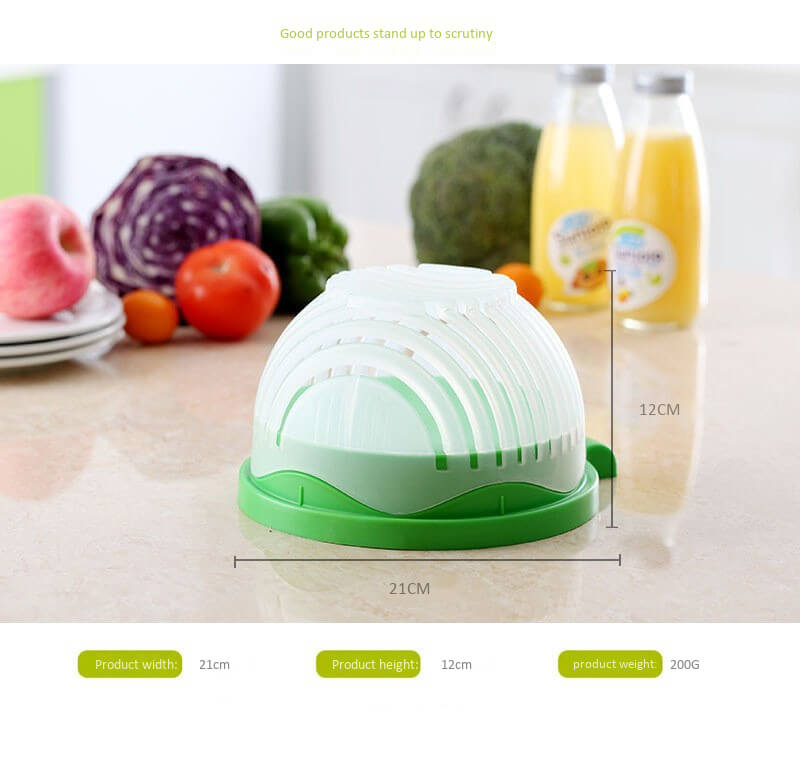 Salad Maker Bowl Cutter Slicer Home Tools Multifunctional and Vegetable Divider Cut Salad Bowl Fruit Cut Bowl for Kitchen

Return Policy: 30-Day Buyer Protection-Money back guarantee

Features
Kitchen Essential - it takes only 60 seconds to make a salad for the family and keeps the salad fresh and clean. And after using it is very easy to clean, saving your precious time.
Combined with different machines in one. Our product can serve as a strainer, cutting board, vegetable chopper, salad rotator to save your money. The base can be used as a cutting board and the cover also can be set for a cross-cutting by rotation when you want to make a smaller salad.
Updated Version - the size of the salad cutter bowl is  21 x 12cm. You can make a larger portion of salad and to save even more time.
Juice Diversion Edge Design - When you make a salad, the fruit and vegetable juice will flow along the diversion channel to keep the kitchen clean. Other products without edge protection cause more mess in your kitchen.
Newest & Upgraded version. Unique wave design allows you to cut smoothly and quickly by fixing the cover and the base. The added handle of the base and a protruding bar at the top of the coverall can help you to easily move your salad bowl.
Specifications
Size: 21 x 12 cm.
Material: PP