Wash-free White Shoes Foam Clean Whitener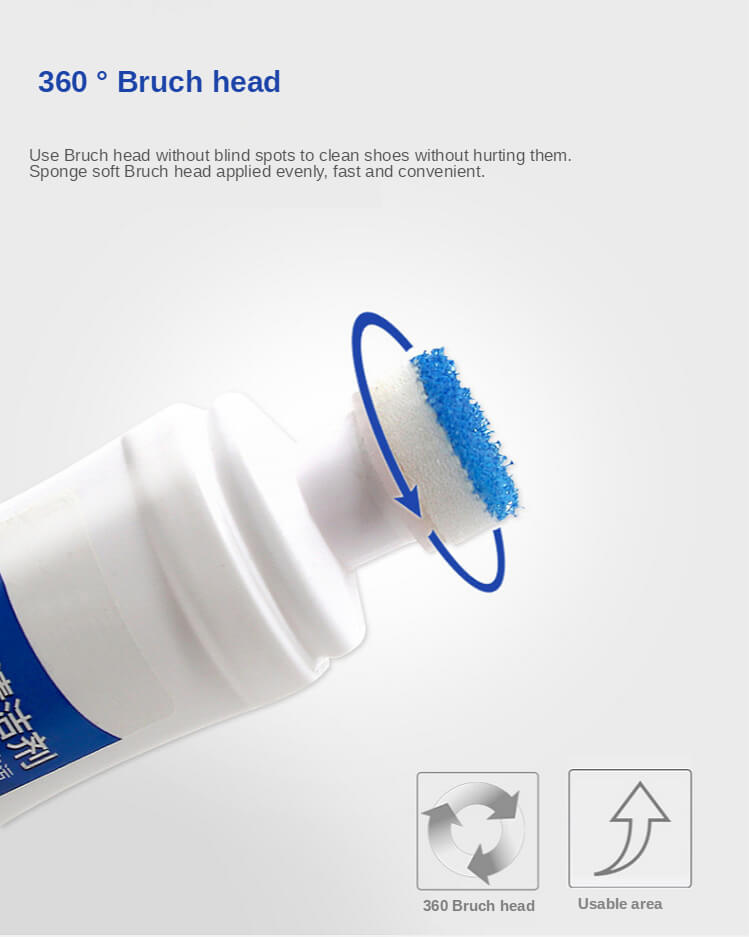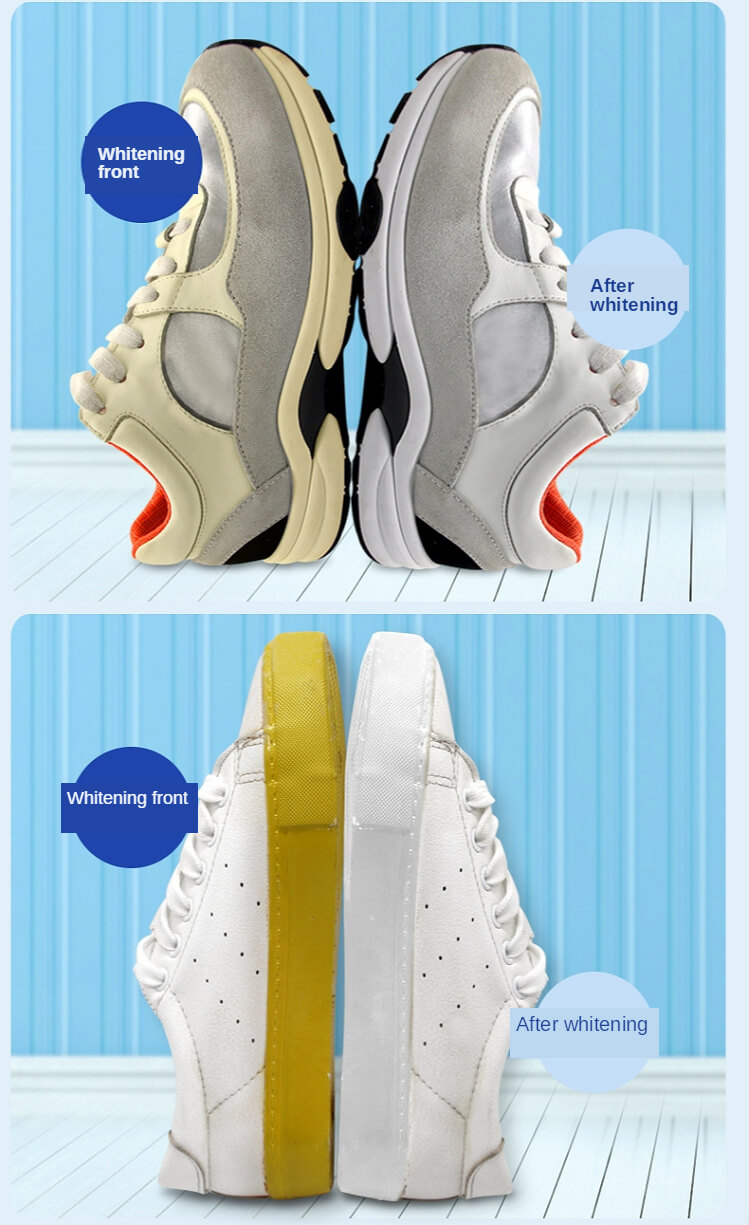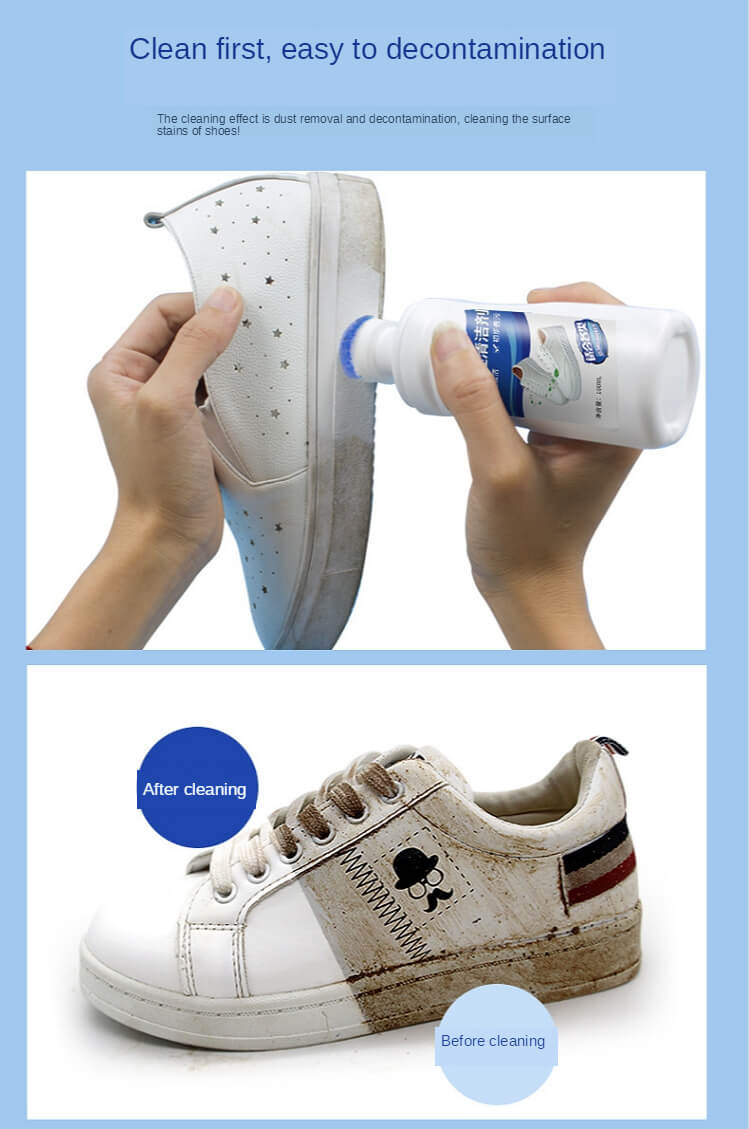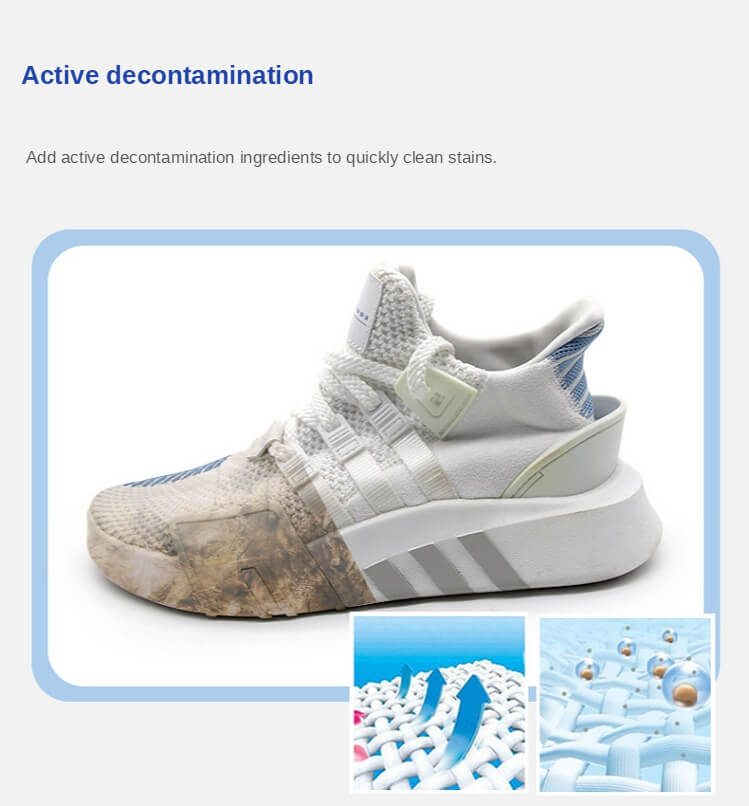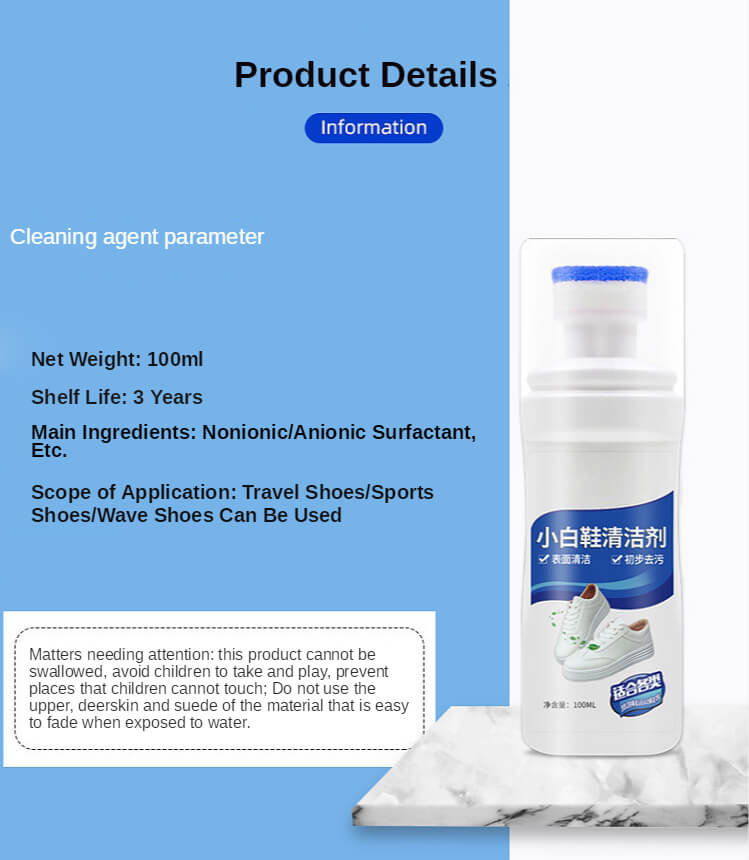 Wash-free White Shoes Foam Clean Whitener Yellow Decontamination Whitening Agent Washing Spray Clothes Cleaning Supplies

Return Policy: 30-Day Buyer Protection-Money back guarantees.

Features
This product is made of surfactants and decontamination factors to quickly remove stains on sports shoes, shoes, shoes and shoes on white surfaces. It is easy to carry and easy to carry.
Using an upgraded brush head. The old mesh brush head, the cleaning force is not big enough, the cleaning is not complete, the new upgrade brush head, the hard brush head, the cleaning is more convenient, the use is longer.
The role of the cleaning agent: cleaning is to remove surface stains, clean the surface, can not achieve whitening, the role of the whitening agent: whitening using the cover principle to cover stubborn stains, thereby achieving a whitening effect.
A is a small white shoe cleaner, B is a whitening agent, AB is used together, let your little white shoes look new.
The use of whitening agent: shake before use, the nozzle is directed at the cleaning part, is the whitening agent fully contact the surface of the object, use a sponge to wipe the stained area back and forth, and then wipe the residual dirt after cleaning with a clean soft cloth, naturally dry
Forbidden smooth patent leather, suede leather. Use of nubuck leather, deerskin, absorbent leather, etc.
Specifications
Size: about 15*4.5*4.5cm/5.91*1.77*1.77in
Net content: 100ml
Weight: about 150g